Welcome to Vilonia Family Dental Care in Vilonia, AR, your family dentist!
"Was nervous as I hadn't seen a dentist in a bit, but I felt right at home! Everyone was super nice, especially the hygienist! She made sure I was comfortable and was easy to talk to."
Hayden A.
At Vilonia Family Dental Care in Vilonia, AR, veneers could help you achieve the smile of your dreams in just a few short, comfortable visits. Our goal with veneers, as well as with our other dental services, is to provide you with a bright, confident smile and healthy teeth and gums. Veneers allow you the opportunity to change your life with a perfected smile and increased confidence.
What Are Veneers?
Veneers are a component of cosmetic dentistry that allow you to transform your smile. They are a thin layer that is placed over and bonded directly to the existing tooth. This solution for teeth with imperfections allows you to bring a bright, natural-looking smile to everything you do.
For the right candidate, veneers can easily solve a variety of dental problems, including:
Stained and discolored teeth
Small spacing issues and gaps
Old dental work in need of repairs
Our dental team is committed to keeping you comfortable during your visits, and we go above and beyond to make your experience easy and efficient. Our patients are thrilled not only with the look of their smiles after treatment but also with the considerate care they received at each visit.
Stop putting off the smile you've always wanted and let our team at Vilonia Family Dental Care in Vilonia, AR help you achieve your smile goals. Your ideal smile may be closer than you think!
It's time to upgrade your smile. We know dental work can be daunting, but we're excited to change that. At Vilonia Family Dental Care in Vilonia, AR we're determined to surprise you with a fresh, positive general dentistry experience. We're here to support you as you make your dreams a reality, whether you need routine dental care, cosmetic upgrades, or more complex services. We'll provide you with a dental visit that leaves you feeling healthy and happy. If you aren't grinning on your way out the door to your next adventure, we haven't done our job. We can't wait to see you walk through these doors!
Here's how the process works:
We understand how hectic life can be, so we work hard to schedule considerately around your commitments.
Enjoy a stress-free process.
Our team goes to great lengths to make your experience in our office positive. We're committed to making your veneer treatment as smooth and effective as possible.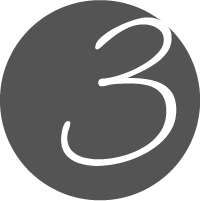 With bright, shiny teeth that not only feel good but look great too, you can share your smile with total confidence!