Welcome to Vilonia Family Dental Care in Vilonia, AR, your family dentist!
"Dr. Dixon and all his staff are so friendly and professional at all times. I spoke with the front desk and she was so helpful and worked me in the same day. If you are looking for a new dentist, I highly recommend [this dental office]!"
Patricia T.
Even if you maintain routine dental care and excellent brushing and flossing, your mouth has hard-to-reach places. Dental sealants to the rescue! These thin coatings help protect your teeth from cavities and decay. Dental sealants provide teeth with 80% more protection during the first year and up to 60% in the years following, for up to four years! Many are surprised to discover that this dental service is so effective. The American Dental Association strongly recommends this service for children, even those with excellent dental hygiene.
This quick, effective, and completely noninvasive procedure can help you prevent tooth decay in even the most susceptible areas. Dental sealants from Vilonia Family Dental Care in Vilonia, AR are versatile and helpful because they:
Are made of a tooth-colored coating that's simply painted on
Seal deep grooves from harmful bacteria
Act as a barrier to protect tooth enamel
Last several years under the force of normal chewing
We get it, dental work can sometimes feel like a hassle. So we go above and beyond to honor your time and make sure your appointment is easy and efficient.
A simple appointment at Vilonia Family Dental Care in Vilonia, AR could help prevent tooth decay and the need for fillings for years to come. Whether your teeth are especially close together or you're just looking for extra prevention, dental sealants could be a great option for you!
It's time to upgrade your smile. We know dental work can be daunting, but we're excited to change that. At Vilonia Family Dental Care in Vilonia, AR we're determined to surprise you with a fresh, positive general dentistry experience. We're here to support you as you make your dreams a reality, whether you need routine dental care, cosmetic upgrades, or more complex services. We'll provide you with a dental visit that leaves you feeling healthy and happy. If you aren't grinning on your way out the door to your next adventure, we haven't done our job. We can't wait to see you walk through these doors!
Here's how the process works:
We understand that life can be wildly busy, so we work hard to schedule conveniently around your commitments.
Enjoy a stress-free treatment.
Once we've determined together that dental sealants are a great option for your teeth, we'll get started. You can simply sit back and relax, and we'll make sure you feel comfortable the entire time.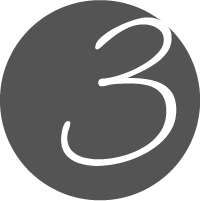 Stronger teeth help your smile reach its fullest potential and allow you to enjoy the long-lasting benefits of healthy teeth.