Welcome to Vilonia Family Dental Care in Vilonia, AR, your family dentist!
"Dr. Dixon, his staff, and the lab he uses are amazing people. They do such great work and are very understanding of your needs and what you would like to happen. They take that extra step to make you extremely happy with your decision. Thank you, Dr. Dixon and staff, for the AMAZING smile you gave me!!! You guys are awesome . . ."
Stelio C.
Just like routine oil changes keep your car's engine in great working order, routine dental care is essential to maintain a healthy smile. Prevention is always better than restoration when it comes to your teeth.
Biannual checkups and exams help the health of your teeth and can also allow for early detection of potential concerns, including:
New cracks or decay
Oral cancer
Periodontal disease  that may need treatment
At Vilonia Family Dental Care in Vilonia, AR we recommend two cleanings each year as part of your routine dental care. We'll remove any plaque or tartar that may have accumulated, despite your careful brushing and flossing, then send you on your way with a healthy, polished smile.
We know dental work sometimes feels like a drag, which is why we go above and beyond to make your appointment efficient while making it easy for you to stay ahead in your oral health. Routine dental care can help you keep a healthy smile and prevent dental emergencies, or extensive dental service needs in the future.
Regular visits to Vilonia Family Dental Care in Vilonia, AR could save you time, money, and a future emergency. Don't wait until a major problem arises. Give your mouth the routine dental care it needs.
It's time to upgrade your smile. We know dental work can be daunting, but we're excited to change that. At Vilonia Family Dental Care in Vilonia, AR we're determined to surprise you with a fresh, positive general dentistry experience. We're here to support you as you make your dreams a reality, whether you need routine dental care, cosmetic upgrades, or more complex services. We'll provide you with a dental visit that leaves you feeling healthy and happy. If you aren't grinning on your way out the door to your next adventure, we haven't done our job. We can't wait to see you walk through these doors!
We understand that life can be wildly busy, so we work hard to find a time that works well for you.
Enjoy a stress-free
visit.
Even when it comes to simple cleanings, we're committed to making your dental visits as pleasant and effective as possible.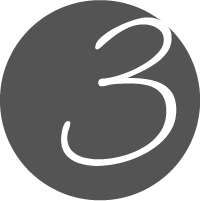 Healthy teeth make it so much easier to share bright, confident smiles.