Welcome to Vilonia Family Dental Care in Vilonia, AR, your family dentist!
"Very friendly, professional, and thorough. I usually hate getting dental work done, even cleaning, but the hygienists are so gentle and kind. They do their best to make you comfortable. I highly recommend [this dentist office]."
Kelly L.
Just because you lose a tooth doesn't mean you're doomed forever to a disappointing smile or difficulty chewing. While many patients opt for tooth replacements like dentures or partial dentures, dental implants are practical and permanent solutions that look and function just like your natural teeth. In only a few steps, our dental team can surgically place an anchor for a replacement tooth and give you the long-term results you want. Consult with our dental office to determine the best course of action for your needs.
At Vilonia Family Dental Care in Vilonia, AR, dental implants happen in three phases:
1. A skilled dentist places the post into
the jawbone.
2. The area heals and undergoes osseointegration, which means it combines with the bone to create a solid foundation.
3. An artificial tooth is placed securely onto the implant.
Dental work can be stressful, but be assured, we go above and beyond to make your experience easy and efficient. Our patients are thrilled with not only the look of their smiles after treatment but also the considerate care they receive at each visit.
Every smile is worth saving! Our expert team at Vilonia Family Dental Care in Vilonia, AR can assess your unique needs and see if a dental implant could restore the look and function of your mouth. Find a custom solution that's worth smiling about!
It's time to upgrade your smile. We know dental work can be daunting, but we're excited to change that. At Vilonia Family Dental Care in Vilonia, AR we're determined to surprise you with a fresh, positive general dentistry experience. We're here to support you as you make your dreams a reality, whether you need routine dental care, cosmetic upgrades, or more complex services. We'll provide you with a dental visit that leaves you feeling healthy and happy. If you aren't grinning on your way out the door to your next adventure, we haven't done our job. We can't wait to see you walk through these doors!
Here's how the process works:
We understand that life can be wildly busy, so we work hard to schedule conveniently around your commitments.
Enjoy a stress-free treatment
We're committed to making everything about your appointment as easy as possible. With compassionate care and effective options for eliminating pain and calming anxiety, you can simply sit back and relax. We'll make sure you feel comfortable the entire time.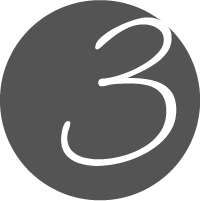 Celebrate a healthy smile.
With teeth that look and feel great, you can eat and smile with total confidence!