Welcome to Vilonia Family Dental Care in Vilonia, AR, your family dentist!
"I love [this dental office] for myself and my toddler! They treat both of us great and made sure she wasn't scared of going to the dentist! She actually asks to go! Dr. Dixon has always listened to me and explained everything thoroughly! Front desk staff and all the RDAs and hygienists are fantastic too!"
Kyle M.
Creating a lifetime of good oral health begins in childhood. At Vilonia Family Dental Care in Vilonia, AR, our dentists provide kid-friendly dentistry in a fun, non-frightening environment that puts your child at ease. We make sure even our smallest patients understand each step of the process and learn how to maintain healthy smiles at home!
The goal of our kid-friendly dental services is to ensure top-quality care while also helping your child associate a visit to the dentist with a positive experience. Children who maintain a positive view on dental care are more likely to have healthy smiles for years to come.
Just like adults, children should receive two checkups and cleanings per year. We also recommend:
Flouride treatments to strengthen teeth
Tooth sealants to prevent potential decay and dental fillings
Kid-friendly, pre-appointment discussions to help children know what to expect.
Education on the importance of routine dental care to keep their teeth and gums healthy far into adulthood.
Adding a dental visit into an already hectic schedule can feel like a hassle. We make every effort to offer you the easiest and most efficient appointment possible. Our process is simple.
We look forward to providing happy, stress-free, kid-friendly dentistry for your family. Taking care of tiny teeth establishes a lifetime of healthy, confident smiles. At Vilonia Family Dental Care in Vilonia, AR, we'll make it fun.
It's time to upgrade your smile. We know dental work can be daunting, but we're excited to change that. At Vilonia Family Dental Care in Vilonia, AR we're determined to surprise you with a fresh, positive general dentistry experience. We're here to support you as you make your dreams a reality, whether you need routine dental care, cosmetic upgrades, or more complex services. We'll provide you with a dental visit that leaves you feeling healthy and happy. If you aren't grinning on your way out the door to your next adventure, we haven't done our job. We can't wait to see you walk through these doors!
We understand that life can be wildly busy, so we work hard to schedule conveniently around your commitments.
Enjoy a playful, stress-free visit.
We love giving our young patients a positive experience with dental care. With many creative and compassionate ways of engaging with kids, we try our best to make your child's time in our office fun.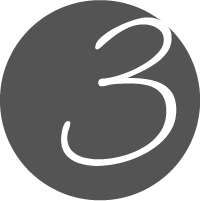 Love those healthy little grins!
Give your children the gift of growing up with healthy teeth and enjoying the confidence that comes with a bright, shiny smile.