Revolutionary dental care with nostalgic hospitality.
Welcome to Vilonia Family Dental Care in Vilonia, AR, your premier location for general dentistry.
From whitening to emergencies, we believe a general dentistry visit should be a one-stop solution.
We utilize advanced tools and techniques to ensure the highest level of comfort with the best results.
Every person is treated with respect here. Our goal is to make dental work a refreshingly positive experience!
Your teeth need a checkup, but your schedule is packed.
Your family members each have different general dentistry needs.
You've had an unpleasant dental experience in the past and dread the thought of another visit.
With a conservative budget, you worry a trip to the dentist will blow it out of the water.
Don't worry. We've considered all your worries and more.
From simple maintenance to complex solutions, we have excellent options for your whole family.
Life already has enough demands, so we'll do the legwork to find a date and time that works best for you and your family.
Kindness is our priority. We make certain every patient, from the youngest to oldest, is treated with compassion and dignity.
We accept most major credit cards and insurance plans. If you wish to finance your dental treatment needs, we also accept CareCredit as a payment solution.
You and yours deserve healthy, radiant smiles.
the following insurance companies:
The first steps can often be the hardest.
So we've made our process streamlined and easy!
Our friendly staff is ready to schedule a date that works for you. Just call
501.284.5790
to get started.
A visit to our office is an excellent way to get the services you need, and we'll make sure it's a pleasant experience!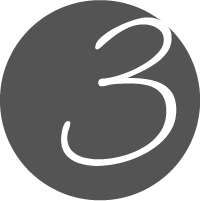 You'll turn heads with your shining new grin; you're ready for the perfect family photo!
Fill out the form and we'll follow up with a few appointment options. Or, call
501.284.5790
now to schedule directly.
"Dr. Dixon is an amazing dentist. I have been going to him since he first opened and will never go to a different dentist. His staff are all wonderful people and very professional. If you go once, you will not want another."
Joey K.