Welcome to Vilonia Family Dental Care in Vilonia, AR, your family dentist!
"Everyone was so amazing!!!!! As a mom of a special needs son, it's so hard to find a clinic that will treat my son with so much respect. Dr. Dixon and his staff were absolutely wonderful with my son, Jaylen. He was throwing compliments around left and right, so that let me know he was comfortable. . . . Extremely, highly recommend this clinic!!!!! . . ."
Kathye B.
At Vilonia Family Dental Care in Vilonia, AR we know that excellent braces and orthodontic care is about more than just cosmetics and a straight smile. Many patients do not realize that alignment is also important for overall dental health and that improper alignment can cause jaw pain and chewing dysfunction. Overcrowded teeth can be more susceptible to decay and the surrounding gums are more likely to develop periodontal disease. When you choose Vilonia Family Dental Care in Vilonia, AR for braces, or other services, you are choosing a happier, healthier smile.
When it comes to braces and orthodontics, we specialize in:
Traditional braces

Clear braces
Honestly, our patients see such great success they usually wish they'd had their teeth straightened sooner. But we know that adding a dental visit into an already hectic schedule can be difficult, so we make every effort to offer you the easiest and most efficient appointment possible.
Our mission is to see you thrilled about how great your smile looks and pleased with the comforting care you received during each appointment.
You deserve a mouth that works for you, not against you. Our team at Vilonia Family Dental Care in Vilonia, AR would love to see you or your child for an orthodontic evaluation.
It's time to upgrade your smile. We know dental work can be daunting, but we're excited to change that. At Vilonia Family Dental Care in Vilonia, AR we're determined to surprise you with a fresh, positive general dentistry experience. We're here to support you as you make your dreams a reality, whether you need routine dental care, cosmetic upgrades, or more complex services. We'll provide you with a dental visit that leaves you feeling healthy and happy. If you aren't grinning on your way out the door to your next adventure, we haven't done our job. We can't wait to see you walk through these doors!
Here's how the process works:
We understand that life can be wildly busy, so we work hard to schedule conveniently around your commitments.
Enjoy a stress-free treatment.
Once we've determined together what method of treatment is best for you, we'll get started. You can simply sit back, relax, and look forward to seeing remarkable results.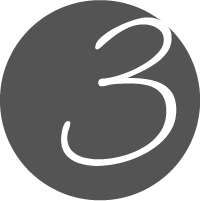 See your smile reach its fullest potential, and enjoy the confidence that comes with a bright, healthy grin.