Welcome to Vilonia Family Dental Care in Vilonia, AR, your family dentist!
"Most people cringe when they hear the phrase, "I have to go to the dentist." There's absolutely NO reason for dread when you visit [the dentist] . . . The dentist, dental technicians, and hygienists are all knowledgeable and friendly. I would highly recommend this practice to anyone looking for a dentist. . . ."
Cynthia C.
At
Vilonia Family Dental Care in Vilonia, AR
,
cosmetic bonding
is a noninvasive procedure and one of the most economical ways to correct small issues that may bother you about your smile. 
Cosmetic bonding is a versatile solution for:
Closing small gaps between teeth
Adding length to short teeth
Covering dark stains
Minimizing the appearance of rotated teeth
General brightening and whitening
During your visit to Vilonia Family Dental Care in Vilonia, AR, our dental team applies a resin directly to your tooth and molds, shapes, and polishes it to flawlessly blend and look just like your natural tooth – only better! We want to guide you to finding your perfect smile. A bright smile can restore your confidence, all while keeping you healthy and preventing dental emergencies in the future. 
Many of our patients are so pleased with the results of cosmetic bonding that they wish they'd opted for it sooner. We make every effort to offer you the easiest and most efficient appointment possible, because we know how challenging it can be to fit everything into an already full schedule.
Are you wondering if cosmetic bonding might be just the trick to tweak your smile? Call to schedule a consultation for cosmetic bonding or any of our quality dental services. We will answer all your questions and get you looking and feeling your best in no time at all. 
It's time to upgrade your smile. We know dental work can be daunting, but we're excited to change that. At Vilonia Family Dental Care in Vilonia, AR we're determined to surprise you with a fresh, positive general dentistry experience. We're here to support you as you make your dreams a reality, whether you need routine dental care, cosmetic upgrades, or more complex services. We'll provide you with a dental visit that leaves you feeling healthy and happy. If you aren't grinning on your way out the door to your next adventure, we haven't done our job. We can't wait to see you walk through these doors!
We understand that life can be wildly busy, so we work hard to schedule conveniently around your commitments.
Enjoy a stress-free treatment.
Once we've determined together what method of treatment is best for you, we'll get started. You can simply sit back, relax, and look forward to seeing remarkable results.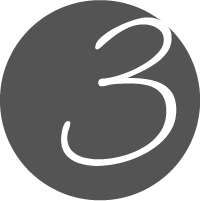 See your smile reach its fullest potential, and enjoy the confidence that comes with a bright, healthy grin.