Welcome to Vilonia Family Dental Care in Vilonia, AR, your family dentist!
"At [this dental office] they go above & beyond to make sure I'm comfortable. They help me make plans for my dental care and help me choose the best options for me. They are honest and caring and I appreciate how welcoming they are."
Elizabeth H.
If your smile looks a little dull or discolored, consider a professional teeth whitening treatment from Vilonia Family Dental Care in Vilonia, AR. You won't believe how easy it is to obtain a brighter smile! Over time, teeth become stained by coffee, wine, and other foods and drinks. Often, people don't realize how much these stains add up. A brighter smile full of whitened teeth will give you a beaming confidence and an eagerness to share your smile.
Our team can help you choose which option is best for your teeth, time, and budget.
We offer:
In-office teeth whitening treatments using blue light technology.
OR
Custom-made take-home trays with safe-to-use, prescription-strength teeth whitening gel.
Our patients see such great success with both styles of teeth whitening treatment, they usually wish they'd had their teeth professionally whitened sooner. But, we know adding a dental visit to an already hectic schedule can feel like a hassle, so we make every effort to offer you the easiest and most efficient appointment possible. Just contact us!
Pro tip: Professional teeth whitening treatment makes a GREAT gift! Our team at Vilonia Family Dental Care in Vilonia, AR will help you realize how easy it is to gift yourself or someone you love with a brighter, more youthful appearance in just a few simple steps. Enjoy the confidence boost that a bright, beautiful smile offers.
It's time to upgrade your smile. We know dental work can be daunting, but we're excited to change that. At Vilonia Family Dental Care in Vilonia, AR we're determined to surprise you with a fresh, positive general dentistry experience. We're here to support you as you make your dreams a reality, whether you need routine dental care, cosmetic upgrades, or more complex services. We'll provide you with a dental visit that leaves you feeling healthy and happy. If you aren't grinning on your way out the door to your next adventure, we haven't done our job. We can't wait to see you walk through these doors!
The process is simple. Here's how it works:
We understand that life can be wildly busy, so we work hard to schedule conveniently around your commitments.
Enjoy a stress-free treatment.
Once we've helped you determine which teeth whitening option is best-suited for you, we'll get started. You can simply sit back, relax, and look forward to seeing remarkable results very soon.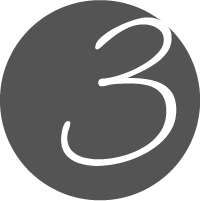 Whiter teeth will make your smile gleam to its fullest potential and allow you to enjoy the confidence that comes with a bright, healthy grin.