Welcome to Vilonia Family Dental Care in Vilonia, AR, your family dentist!
"Love [this dental office]!!! Everyone is always so welcoming and very helpful!! I also take my Mema that has dementia and they are so so good to her!!! Would definitely recommend to anyone!!"
Haley P.
Does your tooth need a little rehab? It's not uncommon for teeth to become worn, cracked, or misshapen, but a simple crown can make them look and feel new again. At Vilonia Family Dental Care in Vilonia, AR our dental experts will cover your existing tooth with a new outer surface that's strong, cavity resistant, and matches your other teeth. Dental crowns allow your natural-looking smile to shine.
Crowns are ideal for teeth that:
Have been weakened by tooth decay
Cannot hold a

filling

Have undergone a

root canal

procedure
Are misshapen,

cracked

, or chipped
If you find dental services to be daunting at times, let us ease your worry. We will go above and beyond to make you feel relaxed and comfortable. It's extremely important to us that your experience in our office is a positive one.
You don't have to live compensating for a tooth that's not quite right. Our team at Vilonia Family Dental Care in Vilonia, AR will help restore your best bite, jaw, and smile function.
It's time to upgrade your smile. We know dental work can be daunting, but we're excited to change that. At Vilonia Family Dental Care in Vilonia, AR we're determined to surprise you with a fresh, positive general dentistry experience. We're here to support you as you make your dreams a reality, whether you need routine dental care, cosmetic upgrades, or more complex services. We'll provide you with a dental visit that leaves you feeling healthy and happy. If you aren't grinning on your way out the door to your next adventure, we haven't done our job. We can't wait to see you walk through these doors!
Here's how the process works:
We understand that life can be wildly busy, so we work hard to schedule conveniently around your commitments.
Enjoy a stress-free visit.
Together, we'll discuss your circumstances and determine if saving or improving your tooth with a crown is your best option. If a crown is what you need, we're committed to making the experience as smooth and effective as possible.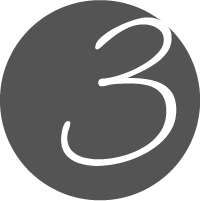 Celebrate a healthy
smile.
Having strong and healthy teeth is a great feeling. Now you can get back to eating, talking, and smiling with comfort and confidence.