Welcome to Vilonia Family Dental Care in Vilonia, AR, your family dentist!
"Very friendly and knowledgeable staff. My hygienist . . . was so sweet and made me feel like she really cared about me. I would recommend [this dental office] to anyone looking for a family clinic."
Carrie J.
At Vilonia Family Dental Care in Vilonia, AR, we want to help your mouth be the healthiest it can be, because healthy mouths smile the biggest. We work hard to provide your family with the best general dentistry services available, using state-of-the-art technology coupled with friendly, comprehensive, non-judgmental care.
General dentistry includes a vast list of dental services that we use to keep your teeth and gums healthy and your smile bright. We truly believe that proper dental hygiene, applied from an early age, will allow you to keep your natural smile shining bright for years. While you keep your teeth as healthy as can be, we assist you with a variety of services.
Our general dentistry services include:
Diagnosis, treatment, and maintenance of your overall dental health needs
Preventive education
Routine cleanings and x-rays
It's easy to put off appointments if you're not in pain and dread them if you are. Our team goes above and beyond to make sure you are comfortable and your appointment is efficient. It's our mission to make it easy for you to stay ahead in your oral heath.
We realize that not everyone is comfortable in the dentist's chair, so rest assured, you'll be treated with respect, dignity, and sensitivity when you choose Vilonia Family Dental Care in Vilonia, AR for your dental services.
It's time to upgrade your smile. We know dental work can be daunting, but we're excited to change that. At Vilonia Family Dental Care in Vilonia, AR we're determined to surprise you with a fresh, positive general dentistry experience. We're here to support you as you make your dreams a reality, whether you need routine dental care, cosmetic upgrades, or more complex services. We'll provide you with a dental visit that leaves you feeling healthy and happy. If you aren't grinning on your way out the door to your next adventure, we haven't done our job. We can't wait to see you walk through these doors!
Here's how the process works:
We understand that life can be wildly busy, so we work hard to find a time that works well for you.
Enjoy a stress-free visit.
Even when it comes to simple cleanings and preventative care, we're committed to making your dental visits as pleasant as possible.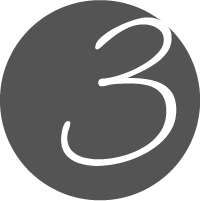 Healthy teeth improve your overall quality of life, and make it so much easier to share bright, confident smiles.