Welcome to Vilonia Family Dental Care in Vilonia, AR, your family dentist!
"I'm a 37-year-old grown woman who, up until today, has cried at every dentist appointment I've ever gone to. Not because of anything other than fear, but [this dental office] extracted both my bottom wisdom teeth, gave me pain shots, and not one tear was shed. I can't brag on them enough — amazing dentist and staff."
Deidre V.
The procedure of extracting or "pulling" teeth is classified as the simplest form of oral surgery. When a tooth has experienced severe decay or trauma or gum disease has taken over the tissues surrounding it, this solution is sometimes necessary. While it is preferable to try to save the natural tooth with dental services like fillings, crowns, and root canals, there are certain cases where an extraction is the best option for your dental health.
At Vilonia Family Dental Care in Vilonia, AR we'll carefully help you identify the circumstances in which oral surgery is the best treatment plan. These include:
Impacted or partially erupted wisdom teeth
Teeth that have been severely damaged and cannot be restored
Baby teeth that are "stuck" or preventing permanent teeth from erupting
Loose teeth that require extraction to prepare for full or partial dentures
While dental work can feel stressful, we care about your concerns and will go above and beyond to ease your mind and ensure that your experience is a positive one each and every time you visit us for dental services.
We know that no one looks forward to having teeth extracted, but if you require oral surgery, our team at Vilonia Family Dental Care in Vilonia, AR is among the most skilled and compassionate in the area.
It's time to upgrade your smile. We know dental work can be daunting, but we're excited to change that. At Vilonia Family Dental Care in Vilonia, AR we're determined to surprise you with a fresh, positive general dentistry experience. We're here to support you as you make your dreams a reality, whether you need routine dental care, cosmetic upgrades, or more complex services. We'll provide you with a dental visit that leaves you feeling healthy and happy. If you aren't grinning on your way out the door to your next adventure, we haven't done our job. We can't wait to see you walk through these doors!
The process is easy and efficient. Here's how it works:

We understand how hectic life can be, so we work hard to find a time that fits well for you.
Experience a stress-free procedure.
With compassionate care and effective options for eliminating pain and anxiety, you can count on our team to make you feel comfortable. We're committed to making everything about your appointment as easy as possible.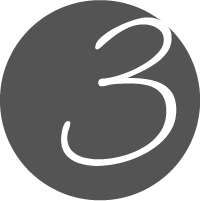 With the oral surgery behind you, the problems resolved, and the pain eliminated, you can relax and enjoy a healthy smile and peace of mind!